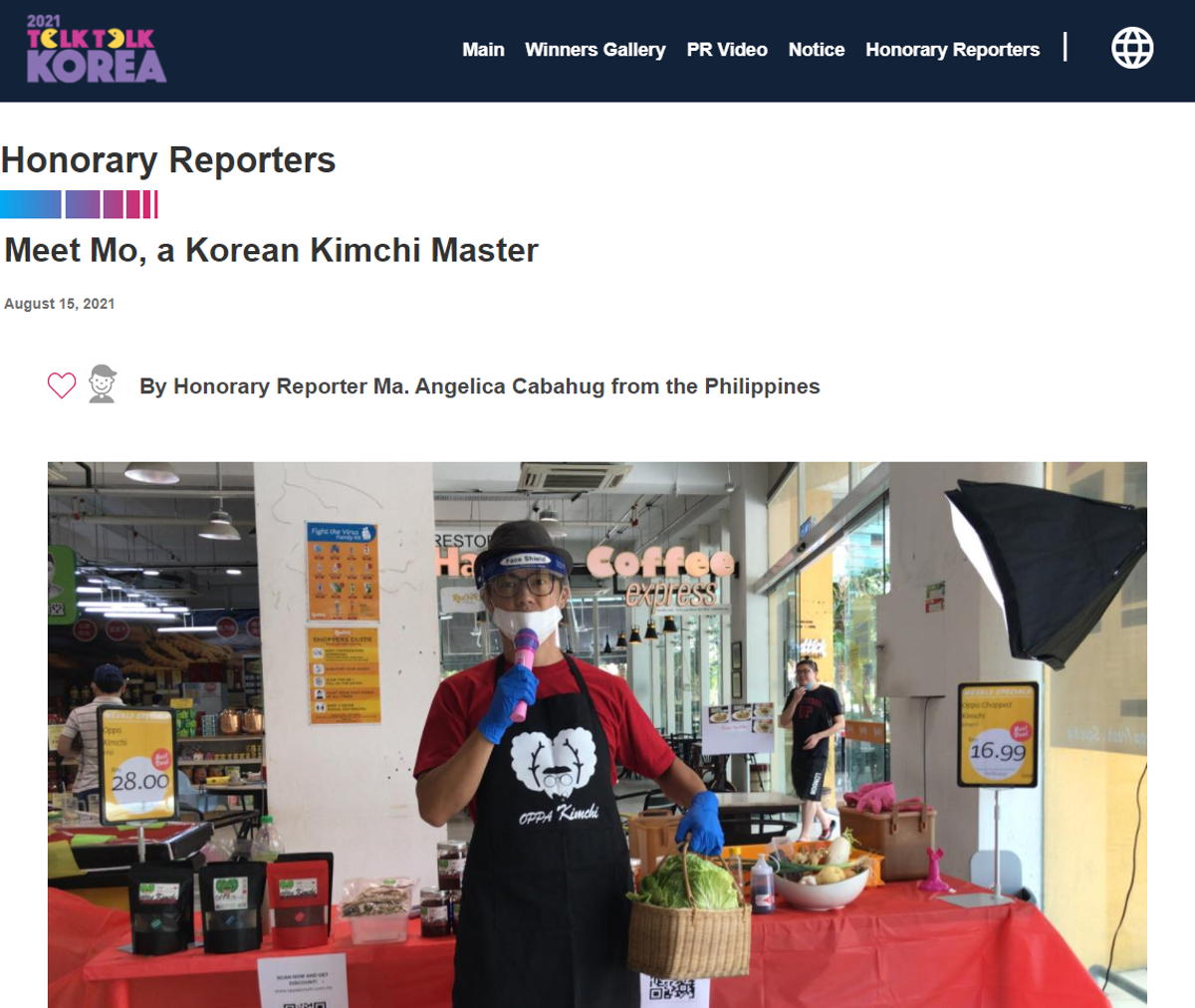 What is it like to carry the banner of South Korea's very own kimchi in a foreign land?
For Sang-Kyu Mo, South Korean owner of Oppa Kimchi and a resident of Malaysia, a typical day begins with a routine. He starts packing kimchi orders at 8 a.m. for pick-up by courier partners, followed by video-recording to introduce Korean recipes. Then he continues packing for the late-afternoon deliveries or prepares the next day's kimchi ingredients. He is an all-around kimchi businessman managing a two-man army: he and his wife, Siew Yean. Mo does photoshoots, brand design for packaging, and product development. He finishes working around midnight or sometimes later.
"Some days, we even use almost a full day to make kimchi!" our oppa quipped.
His Oppa Kimchi brand is a brainchild of Mo, an interior and architecture professional. Although food is not his expertise, he ventured into it when the first lockdown was declared in Malaysia in March 2020.
He said, "…because [there was] no interior and architecture job to generate income at that time, and I needed to feed my family too."